A day off from work and the sun is seriously shining in London Town.
And so it was to Hyde Park - the husband, the baby and me, to see the extraordinary
Ben Fogle
launch his next Big Adventure - to swim across the Atlantic. Wow.
The man dreams BIG!
Ben and my photographer husband
Nick Stevens
teamed up a few days ago
to take this shot for the launch. It's pretty spectacular.
GOOD LUCK BEN!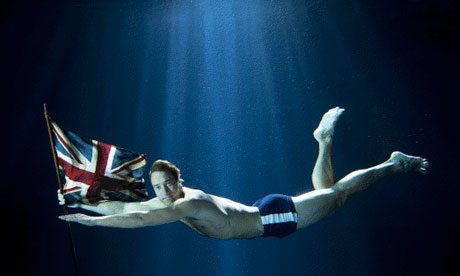 www.picnick.co.uk
And here is Bens beautiful dog Inca, one of our very first customers
when she was a puppy, watching the swimming (& hoping to join in
no doubt) in her black leather with silver stars
Creature Clothes
collar.